Leave Your Mark: Explore Muskurado.com's Toastmasters International Trophy Assortment.
Jyoti Gupta

At Muskurado.com, we take immense pride in offering an exceptional assortment of Toastmasters International Trophies. These trophies are designed to recognize and celebrate outstanding accomplishments in public speaking and leadership. Each trophy in our collection represents the commitment, hard work, and dedication of individuals who have left their mark in the world of Toastmasters.
Exquisite Designs: Our Toastmasters International Trophy assortment features exquisite designs crafted with precision and attention to detail. From sleek and modern styles to classic and elegant designs, each trophy is a testament to the remarkable achievements of individuals who have made a lasting impact in their Toastmasters journey.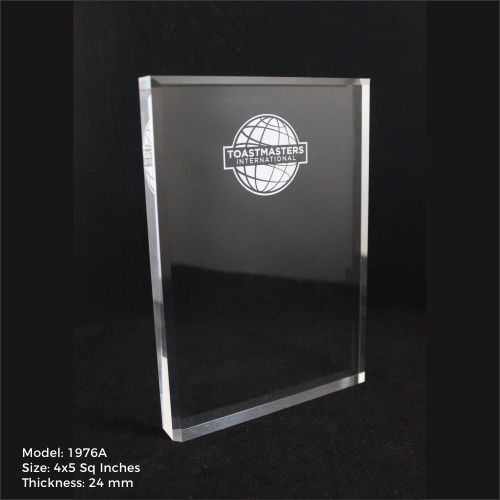 Recognizing Exceptional Accomplishments: The Toastmasters International Trophies available at Muskurado.com are carefully curated to honor exceptional accomplishments. These trophies serve as a symbol of recognition for individuals who have demonstrated exemplary public speaking skills, leadership abilities, and personal growth. They are a tangible reminder of the dedication and perseverance required to reach such heights of success.
Inspiration for Future Achievements: By exploring our Toastmasters International Trophy assortment, you not only celebrate the achievements of others but also draw inspiration for your own personal and professional growth. These trophies serve as a reminder that with determination and a commitment to excellence, you too can leave your mark and make a lasting impact in the world of public speaking and leadership.